If you have misaligned teeth, orthodontic treatment is inevitable. However, unlike the olden days, several orthodontic options are available, including tooth-colored braces and ClearCorrect aligners. At Old Town Orange Dental Group, we offer ClearCorrect as a clear alternative for metal braces to turn a crooked smile straight.
ClearCorrect
ClearCorrect is an orthodontic aligner that addresses crooked and misaligned teeth and straightens them without using metal brackets or wires. They are custom-made for each patient from dental-grade transparent plastic material. At Old Town Orange Dental Group, we offer ClearCorrect aligners as an advanced treatment alternative for patients who are not interested in wearing traditional braces. 
ClearCorrect braces are available as three distinct treatment options depending on the severity of the patient's malocclusion: 
Limited Six: Patients are provided with a set of six aligners and are ideal for treating mild cases of misalignment.
Limited 12: Here, we provide patients with a set of 12 aligners. These are used to fix moderate misalignment.
Unlimited: Here, the patients are given as many aligners as required to fix the issue. This is used to address more pronounced malocclusion.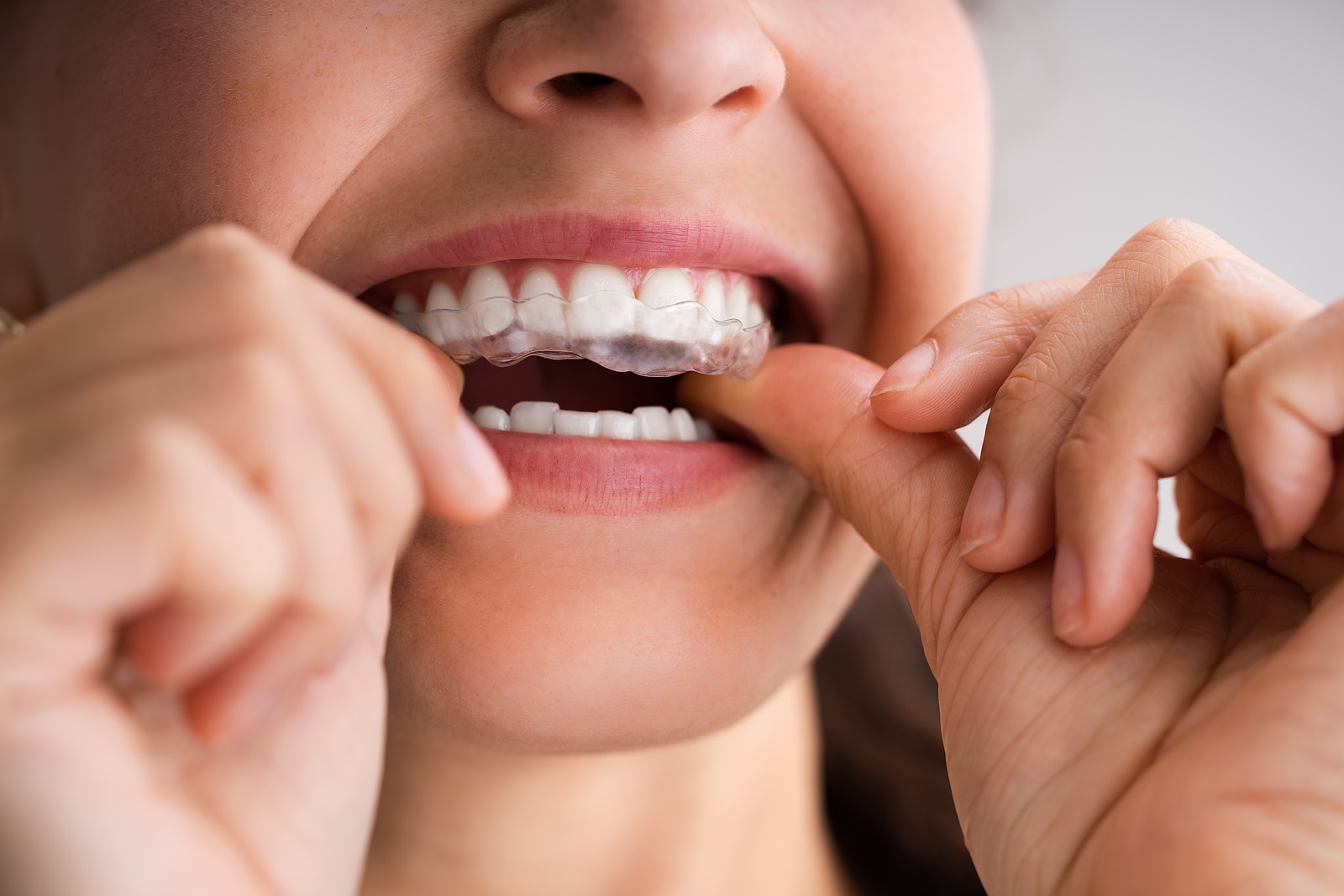 What Dental Conditions Does ClearCorrects Fix?
Crooked or misaligned teeth
Crowded teeth
Excessive gaps/ spaces between the teeth
Crossbite
Overbite
Underbite
Misaligned jaws
What are the Advantages of ClearCorrect Braces? 
Since ClearCorrect braces are removable, they allow for more effortless brushing and flossing. Besides, food won't get stuck in the aligners like metal brackets, as these aligners can be taken off before food. 
Since ClearCorrect braces don't include any wires or brackets that can loosen, the patient typically requires fewer dental visits for repairs and emergencies.  
The most significant benefit of ClearCorrect braces is that they are nearly invisible when worn, which means people won't be able to recognize you're wearing them. 
Since ClearCorrect braces are without any metal fittings or brackets, they are more comfortable to wear.
For those busy patients who find it difficult to visit their dentists to adjust their braces, ClearCorrect braces are a more convenient option that requires fewer dental visits.
Treatment Time
To get the best results, one must wear the braces at least 22 hours a day. The time taken by ClearCorrect Braces to fix malocclusion depends upon the level and severity of malocclusion being addressed and the patient's adherence to the treatment plan. Most people get their desired results in 12-18 months. However, patients with severe malocclusion may need some more time. The patient needs to wear a retainer for a year following the treatment to prevent the teeth from moving out of place.
Please reach out to Old Town Orange Dental Group in Orange, CA, to consult with our dentist, Dr. Levitt. Please call Dentist in Orange, CA at (714) 997-9030 or schedule an online consultation, and we'll guide you further.