Cosmetic and restorative dentistry overlap each other. While cosmetic dental procedures are intended to improve the aesthetics of your smile, restorative dental treatments aim to improve your tooth functionality. Some treatments fulfill both of these purposes. You may schedule an appointment with us if you have chipped, cracked, broken, discolored, or missing teeth. We will treat your concern with the best cosmetic and restorative dental procedures. 
Why Opt for These Procedures? 
Cosmetic dental procedures enhance your smile and boost your self-esteem. 
Restorative dental procedures aim to improve your oral functionality, such as speaking, biting, etc. 
These procedures look after varied concerns and are suitable for all age groups. 
When you opt for restorative dental procedures, it eliminates further dental concerns like shifting of teeth, tooth fracture, decay, and so on.
Cosmetic dental treatments make it easy to maintain your oral hygiene in the long run.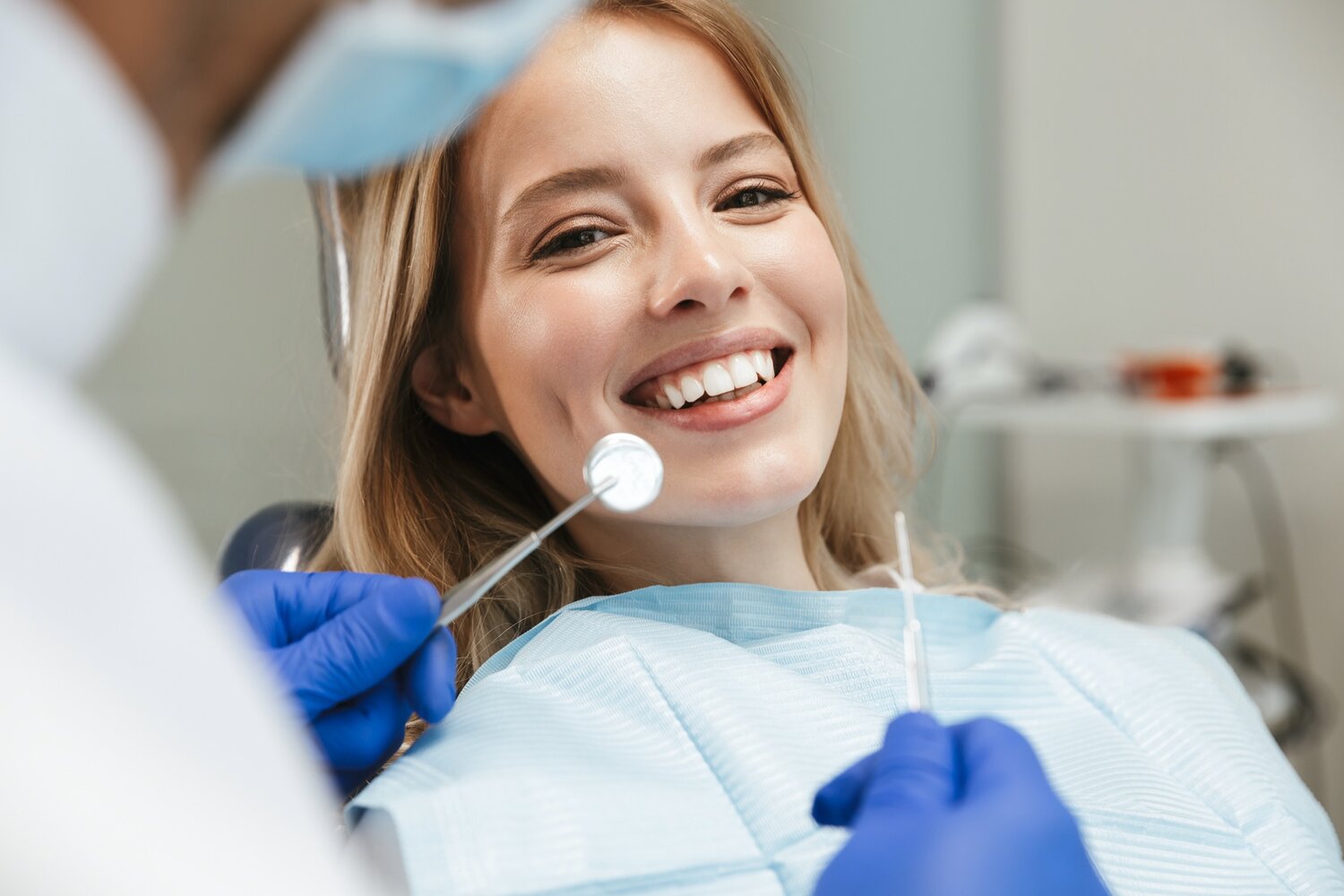 What are the Different Cosmetic and Restorative Procedures? 
Dental Implants 
Primarily a restorative procedure, dental implants can also improve the appearance of your smile. They are a sought-after treatment for missing teeth. Implants are artificial tooth roots made using titanium studs that we attach to your jawbone and bond your artificial teeth (dental crowns) in place. The procedure requires 2-3 appointments. These procedures can be done with the patient awake or sedated.  
Dental Crowns 
Dental crowns are used for multiple reasons – chipped teeth, broken teeth, gaps between teeth, etc. They are both cosmetic and restorative dental treatments that improve your smile and tooth functionality. Dental crowns can be of various materials – ceramic, metal, porcelain, porcelain fused to metal, and others. Dental Veneers 
Aligners 
Aligners are a sought-after solution for your crooked or misaligned teeth. Crooked teeth not only affect your physical appearance but also create difficulty speaking, bite problems, and other concerns. Aligners are the invisible trays that we place on your teeth to align teeth. They work by putting gentle pressure on your teeth to shift them to their desired position. As they are invisible, you do not feel hesitant to wear them. One of the best examples of aligners is Invisalign. 
To find out more about the dental services we offer at Old Town Orange Dental Group, Orange, CA, call (714) 997-9030 or schedule an online consultation. You can also visit at 532 E Chapman Ave, Orange, CA, 92866.