What comes to your mind when you think about tooth infection? Many people consider tooth extraction to be the only treatment for tooth infection. But do you know there is another alternative too? If your tooth pulp is infected, we will perform root canal therapy to remove the infection and seal the tooth. This treatment saves your teeth from extractions and ensures that your teeth do not get re-infected.
What is Root Canal Treatment?
Your teeth comprise roots and crowns. The crown is located above the gum line and the roots below it. The roots of your teeth attach them to the jawbone. Inside the roots and the crown lies the pulp, the role of which is to nourish the teeth and provide moisture to the surrounding area.
When this pulp gets infected, it causes a lot of pain and discomfort. You may feel swelling, bleeding, and difficulty chewing your food. Visit us urgently upon experiencing these symptoms. We will examine your mouth, carry out an X-ray and prepare you for a root canal.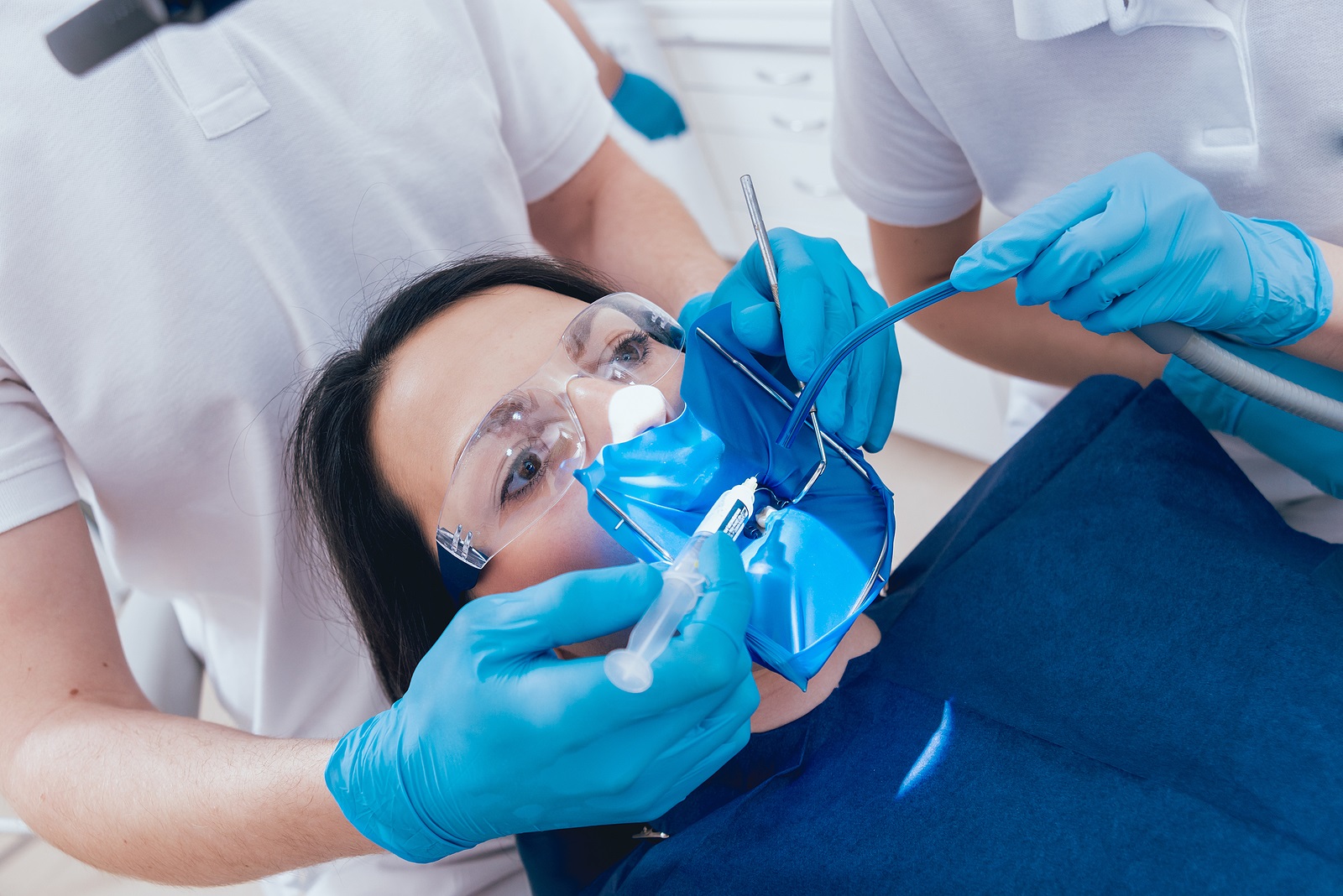 How is Root Canal Therapy Performed?
You will be given a local anesthetic so that no pain or discomfort is caused throughout the procedure. We make a small access hole on the surface of your tooth and remove the diseased and decayed pulp tissue using slender dental files. If your tooth has a crown, we will remove the crown to provide access.
The inside of your tooth is then cleaned, shaped, and decontaminated. After this, we will fill your teeth using a rubber-like material known as gutta-percha. We will use adhesive cement to seal the hollow area.
Next, we use an artificial crown to offer extra protection to your teeth and save it from further infection. We will take the impressions of your teeth and create a crown. We will attach the crown to your teeth and restore it completely. The whole procedure of a root canal takes two visits to complete.
What is the After-Care of the Procedure?
Do not put too much pressure on the site of operation. You may experience some discomfort and swelling. We will prescribe you analgesics and antibiotics to deal with such discomfort.
Do not consume hard or crunchy food right after your surgery. Eat soft foods like mashed potatoes, porridge, cottage cheese, ice cream, etc.
Be careful while brushing your teeth. Do not brush the site of the procedure harshly.
You may resume your daily routine on the same day as treatment. Maintain your oral hygiene by brushing, flossing, and rinsing your mouth with an antiseptic mouthwash.
Please reach out to Old Town Orange Dental Group in Orange, CA, to have a consultation with our dentist, Dr. Levitt. Please call Dentist in Orange, CA, at (714) 997-9030 or schedule an online consultation, and we'll guide you further.