The popularity of dental veneers is increasing manifold and for all the right reasons. Veneers can address both restorative and cosmetic problems within your oral cavity and provide you with a long-term solution. They have become a versatile treatment option, suitable for people of all ages.
Dental veneers are thin, wafer-like shells that we attach on the front, visible surface of your teeth to address various problems ranging from chipped and cracked to slightly broken teeth. Besides this, veneers are also used to fill minor gaps between your teeth and cover severely stained teeth. You may schedule an appointment with us, and we will treat your concern with customized veneers.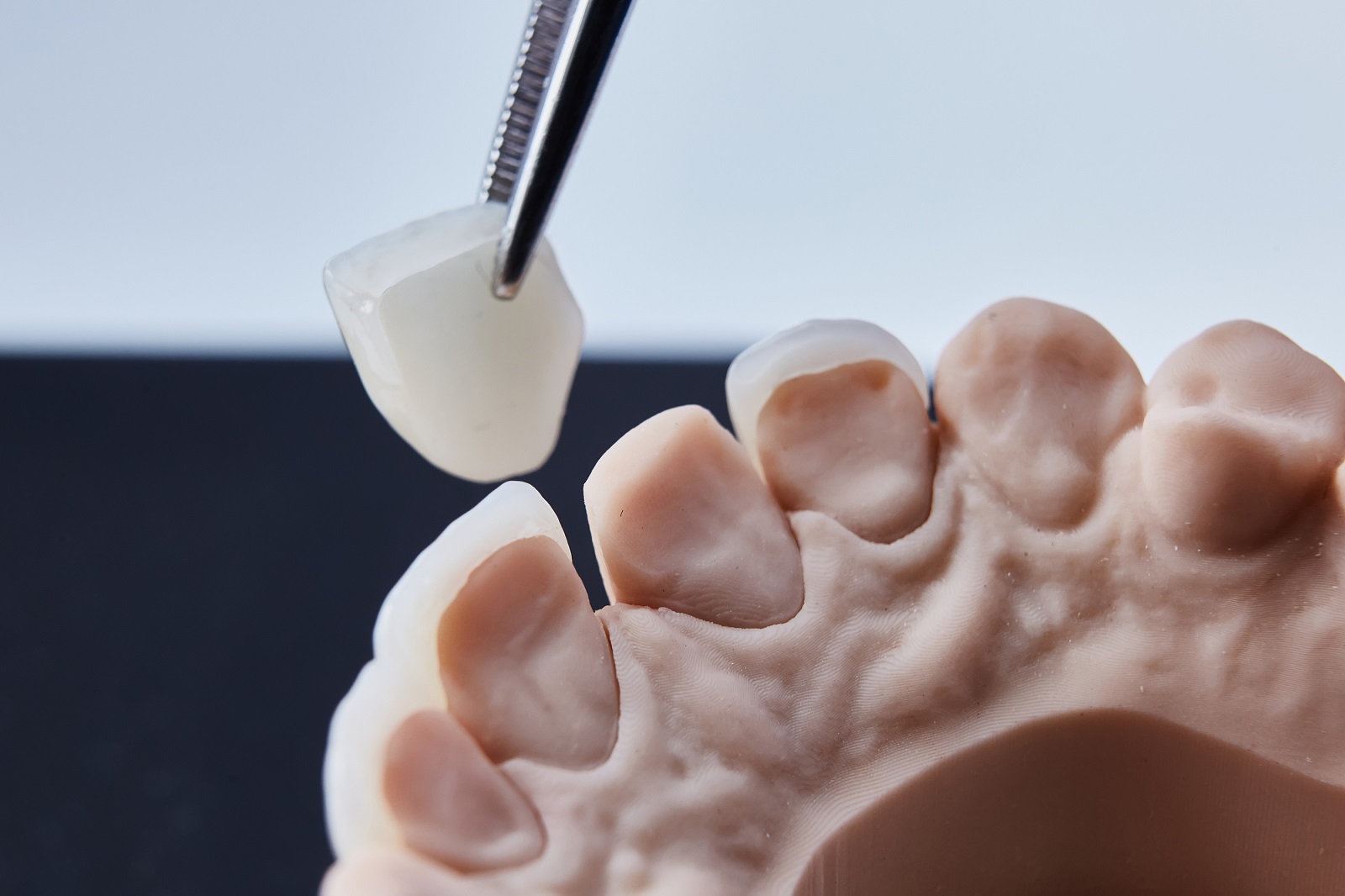 How are Veneers Applied?
The procedure is straightforward. During the appointment, we will examine your teeth for chips, cracks, and other problems. We will clean your teeth to ensure that they are free of debris and other elements. We will etch the surface of your teeth. It requires shaving down some enamel to attach the veneers properly. We will apply composite bonding to your teeth to let them stick properly.
Once the bonding is set in place, we apply dental veneers and fit them. Any excess material from your teeth will be removed carefully. In most cases, we use porcelain veneers as they match the natural color of your teeth. Porcelain veneers are easy to maintain and last for 15-20 years.
Why Opt for Dental Veneers?
Veneers are an excellent treatment option to solve many problems with your teeth. The purpose of dental veneers is to enhance the shape, size, functionality, and appearance of your teeth. They improve your smile and also your ability to chew normally. You may visit us for this procedure if you have cracked or chipped teeth.
We also provide this treatment in case of minor fractures and breaks in your teeth. Nowadays, dental veneers have become a sought-after option to treat teeth, too small or short compared to your surrounding ones. Furthermore, veneers are also used to address sharp edges and rough spots in your teeth.
What are the Benefits of Dental Veneers?
Dental veneers are a non-invasive treatment that gives promising results in the long run.
Veneers are a suitable treatment option for people of all ages.
They are affordable and an extensively available treatment today.
Dental veneers do not require any exclusive after-care. All you need to do is maintain regular oral hygiene practices.
To find out more about the dental services we offer at Old Town Orange Dental Group, Orange, CA, call (714) 997-9030 or schedule an online consultation. You can also visit Dentist in Orange, CA at 532 E Chapman Ave, Orange CA,92866.